Upholstery Cleaning Adelaide Cost
Explore here how much couch cleaning costs in Adelaide. CBD Couch Cleaning Adelaide is a recognized company known for its attention to detail, timely and trustworthy service, and dedication to customer satisfaction. The prices that CBD Couch Cleaning Adelaide charges for its services are reasonable and you can check the average rates below in the table. Depending on the size and condition of the furniture, the exact cost of upholstery cleaning may vary, but CBD Couch Cleaning Adelaide is dedicated to providing honest pricing and excellent outcomes. Let us explore all factors and upholstery cleaning Adelaide costs for various furniture.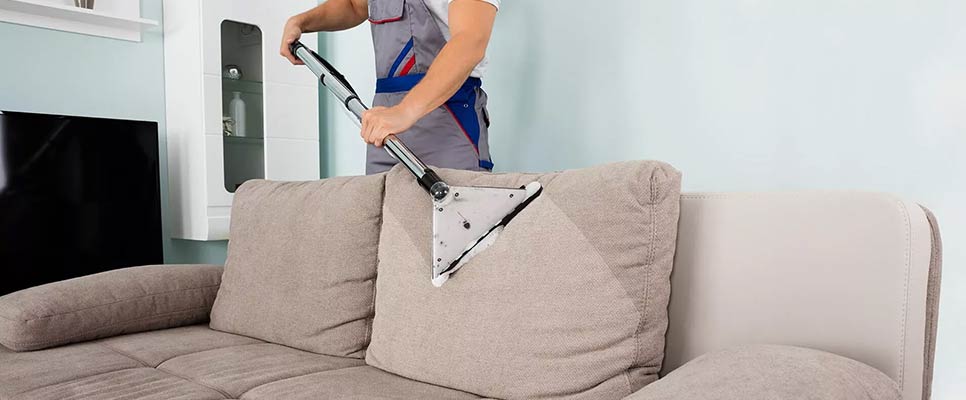 Cost Affecting Factors for Upholstery Cleaning:
There are lots of variables that can affect upholstery cleaning Adelaide costs. The following are some crucial factors that can impact the price:
· Size of Furniture: Since larger furniture pieces usually require longer and more work to clean, the price may be higher.
· Fabric Type: Various materials could have different cleaning requirements, and delicate or specialty fabrics might need extra care and knowledge, which could have an impact on the cost.
· Level of Dirt and Stains: Extremely dirty upholstery may need more thorough cleaning procedures or additional cleaning treatments, which can raise the cost.
· Additional Treatments: Specialised treatments may be necessary to remove some stains, odours, or pet hair, and these treatments can cost an additional fee.
· Cleaning Method: Depending on the tools, materials, and labour required, various upholstery cleaning procedures (such as steam cleaning, dry cleaning, or foam cleaning) have variable charges attached to them.
· Accessibility of the Furniture: The cost of cleaning furniture that is difficult to reach or that requires additional effort to move may be affected.
· Additional Services: Some upholstery cleaning businesses provide other services like deodorization or fabric protection treatments, which might raise the cost of the cleaning service overall.
Upholstery Cleaning Average Price in Adelaide
Here is a picture of a pricing structure table for various upholstery cleaning services, along with a usual price range:
· Sofa (3-seater): $90-$180
· Armchair: $30-$60
· Ottoman: $30-$60
· Dining Chair: $20-$40
· Recliner: $50-$100
· Sectional Sofa (per seat): $40-$80
Upholstery Specific Cleaning & Prices
· Steam Cleaning: Deep cleaning technique that uses hot water extraction to get rid of stains, odours, and filth from the furniture. $30 to $60 for each seat.
· Dry Cleaning: Dry cleaning is a delicate cleaning technique that doesn't require water and employs specialized solvents to clean delicate fabrics. $20 to $40 for each seat.
· Foam Cleaning: To remove filth and revive the fabric, foam is placed to upholstery, and then removed. $30 to $60 for each seat.
· Leather Cleaning: To preserve the texture of leather upholstery, use specialized cleaning and conditioning procedures. $50 to $100 for each seat.
· Treatment for Specific Stains: Applied specifically to upholstery to get rid of stains like wine, coffee, or pet stains. $10 to $30 for each stain.
· Odour Removal: Odour removal is the process of getting rid of offensive odours from upholstery, like smoke or pet odours. $20 to $40 for each item.
· Fabric Protection Treatment: Applying a protective coating to the upholstery fabric to prevent further stains is known as fabric protection treatment. $30 to $60 for each item.
· Pillow Cleaning: Restoring the freshness of accent pillows, flip pillows, or cushions. $15 to $30 for each cushion.
Increase Your Couch-Cleaning Experience with Available Add-Ons!
Protective Solutions: After cleaning, various expert sofa cleaners will offer to apply an additional stain-blocking solution which will take an additional payment. It would not cost more than $20 to $30. These solutions do a good job of further preventing any kind of stain that will require visiting the cleaners again.
Pet Stains and Odor Removal Cost: A warm, cute, and cuddly pet also comes with a task for you to clean up after their mess. Therefore, getting professional help is a much better idea as they are skilled and have all of the equipment that is required for proper deep cleaning. Most homeowners spend almost $600 on pet stain and odour removal services.
Select the add-ons that best fit your requirements, and then let us modify the way you clean your couches! For a thorough price and to discuss your needs, get in touch with us right away.
Save On Professional Upholstery Cleaning With Limited-Time Special Offers!
As a welcome offer to all new clients, we are offering a flat 5% off our outstanding upholstery cleaning service. Freshen up your upholstery for the new year and save a great flat 10% off your total bill. Combine your cleaning requirements and benefit from our special offer. When you spend $299 or more on your cleaning needs, get a flat 5% discount on upholstery cleaning services.
Take advantage of these discounts right away and let our knowledgeable team restore the shine to your upholstery. To arrange your consultation and take advantage of these fantastic discounts, contact us right away!
Simple Booking Procedures Get Your Upholstery Cleaning Now!
It's simple to make an appointment for our first-rate upholstery cleaning services at CBD Couch Cleaning Adelaide. We provide several options for you to book an appointment. Call us to speak with a member of our helpful staff.