Experience the Best Upholstery Cleaning in Golden Grove
CBD Couch Cleaning is the top provider of professional upholstery cleaning services in Golden Grove, catering to clients in need of a leather couch, fabric sofa, and upholstery cleaning. We offer affordable rates without compromising the quality of our services, and our team of experienced Upholstery Cleaning Golden Grove cleaners are available in nearby areas.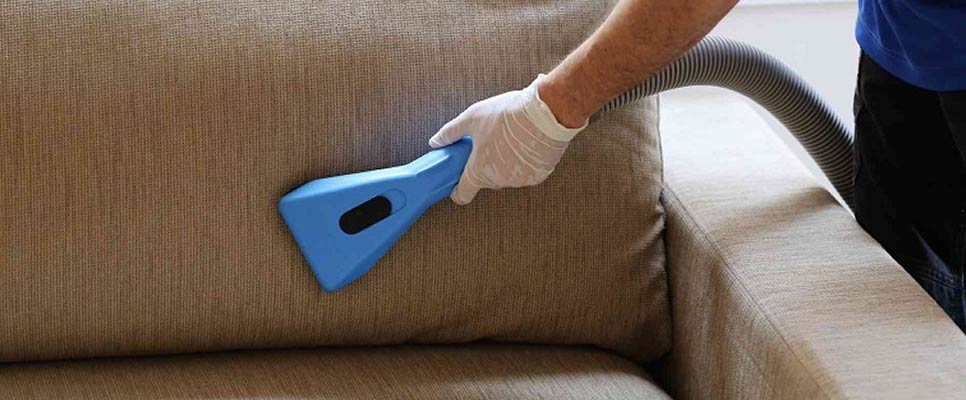 We understand the importance of keeping your furniture clean and free from germs and allergens, which is why we provide same-day cleaning services, leather protection, and other cleaning solutions. Our team takes pride in their expertise in handling any upholstery cleaning problem that may arise.
We Use Innovative and Effective Cleaning Solutions That are Safe for Your Health and Your Furniture.
Our cleaning chemicals include industry-leading products such as Couch Boosters & Additives, Couch Presprays, Defoamers, Deodorizers, Disinfectants and Sanitizers, Protector (Scotchgard), Citafresh, Odaban, Sensation Couch Spotter, & Grease Release Spotter.
Our comprehensive range of fabric couch cleaning services ensures that your furniture is cleaned thoroughly and effectively. We do not use harsh chemicals and always opt for safe and natural couch cleaning solutions. For leather couches, we never use water treatment as it can damage the fabric, so we use a dry cleaning approach instead. We also steam-clean couches to eliminate dust from the deepest layer of the fabric, and we make sure to sanitize and deodorize every couch to keep it fresh and germ-free.
Our Team Follows A Comprehensive Cleaning Process
1. Pre-Inspection: We start by conducting a thorough pre-inspection of your couch to identify specific stains, dirt, and problem areas. This allows us to determine the most effective cleaning methods and solutions tailored to your couch's needs.
2. Dry Vacuuming: Before applying any cleaning agents, we perform a meticulous dry vacuuming process to remove loose dirt, dust, and debris from your couch. This step ensures that we have a clean surface to work with during the deep cleaning process.
3. Stain Treatment: Tackling tough stains is our specialty. Our team uses premium stain treatment products to break down and remove stubborn stains without harming your couch's fabric or upholstery.
4. Eco-Friendly Cleaning Solutions: We care about your health and the environment. That's why we only use eco-friendly and safe cleaning solutions that effectively remove dirt and grime from your couch while maintaining the fabric's integrity.
5. Advanced Cleaning Techniques: Utilizing the latest cleaning equipment and techniques, our skilled technicians perform a thorough deep cleaning process, reaching deep into the fibers to remove hidden dirt and allergens.
6. Gentle Upholstery Cleaning: We understand that different couch materials require different treatment. Our team employs gentle cleaning methods suitable for delicate fabrics to ensure no damage is caused during the cleaning process.
7. Deodorization: To eliminate any lingering odors, we apply a deodorizing treatment that leaves your couch smelling fresh and inviting.
8. Drying and Inspection: After completing the cleaning process, we ensure your couch is dried thoroughly to prevent any mold or mildew growth. Our team performs a final inspection to ensure the couch cleaning meets our high standards of quality.
9. Post-Cleaning Guidance: At [Your Company Name], we believe in providing excellent customer service. Our team offers post-cleaning guidance, including tips and advice on maintaining your couch's cleanliness for the long term
Upholstery Cleaning Services We Provide
Reasons to Hire CBD Upholstery Cleaning Services
CBD Couch Cleaning offers same-day fabric sofa cleaning, leather lounge cleaning, couch steam cleaning, and upholstery cleaning in Golden Grove and surrounding areas. Here are five reasons why you should choose us for your cleaning needs:
We take care to preserve any existing finishes or fabric on your couch.
Our team is experienced and knowledgeable, ensuring you get the best service.
Our team size is larger, meaning you can avail professional cleaners without delay.
We can clean your couches in your absence with honesty.
We strive to meet your needs and expectations, providing unmatched quality service at an affordable price range.
Contact us today to schedule your cleaning appointment and let our expert fabric upholstery cleaners help you remove tough stains and extend the life of your furniture.
CBD Couch Cleaning is Most Popular in Golden Grove and Nearby Suburbs:
CBD Couch Cleaning is the best professional team offering couch and upholstery steam cleaning services.