Expert Couch Cleaning Service In Millswood
A clean and well-maintained couch can make a big difference in the appearance of a room. However, over time, dirt, dust, and stains can build up on the fabric or leather of your couch, making it look old and dingy. If you're looking for professional couch cleaning Millswood services, then you've come to the right place. CBD Couch Cleaning ensures that your couch looks and smells fresh and new by utilizing the latest cleaning tools and techniques.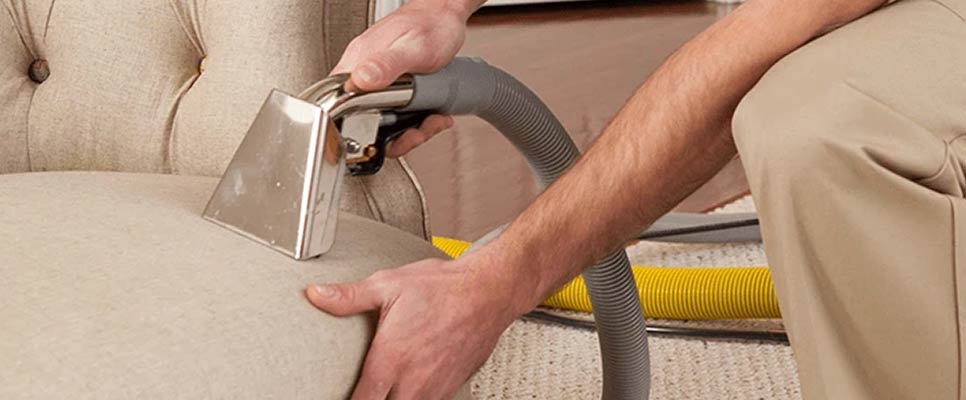 We understand that your couch is a valuable piece of furniture that needs to be cleaned carefully, so we use only eco-friendly and non-toxic cleaning solutions. Whether you have stains, dirt, or pet hair, we can handle it all. So why wait? Contact us today at 08 7100 9115 and schedule your couch cleaning at home. Let us make your couch look and feel like new again! Book now!
Importance Of Professional Couch Cleaning Millswood
There are several reasons why you should consider professional couch cleaning Millswood services. Consider the following key factors that make our services stand out from the rest:
Professional cleaning can remove deep-seated dirt and stains that regular cleaning cannot.
It helps to maintain the integrity of the fabric or leather, extending the life of your couch.
Professional cleaning can help to eliminate odours caused by pets, spills, or other sources.
It can help to remove allergens, dust mites, and other microscopic organisms that can cause health problems.
Professional cleaning can give your couch a fresh look that will make it look new again. Same Day & Emergency couch cleaning Services.
Transform Your Couch With Our Expert Cleaning Solutions
Our company, offer a wide range of couch-cleaning services to meet your needs. We have a range of services available to cater to your needs, including:
Couch Steam Cleaning: Steam cleaning is a popular method of cleaning couches. It involves using hot water and steam to penetrate deep into the fabric or leather, loosening dirt and stains. Our professionals use state-of-the-art equipment to ensure that your couch is cleaned thoroughly.
Couch Stain Removal: It can be challenging to get rid of unsightly stains on your couch. Our professionals use high-quality couch cleaning spray that can effectively remove stains and freshen up your furniture, leaving your couch looking and smelling like new.
Couch Dry Cleaning: Dry cleaning is a gentle cleaning method suitable for delicate fabrics or leather. Our professionals use safe and effective dry-cleaning solutions that remove dirt and stains without damaging the fabric or leather.
Couch Odour & Mould Removal: Odours caused by pets, spills, or other sources can be difficult to remove. Our professionals use special techniques and solutions to eliminate odours, leaving your couch smelling fresh and clean. We also provide mould removal services to ensure that your couch is free from harmful mould and mildew.
Couch Shampooing: Shampooing is a popular method of cleaning couches. It involves using a specially formulated shampoo that is applied to the fabric or leather and then rinsed off. Our professionals use high-quality, safe, and effective shampoo to remove dirt and stains.
Couch Scotchgard Protection: Additionally, Scotchgard is a protective coating that can be applied to your couch after cleaning by our professionals. It helps to repel spills and stains, making it easier to clean up any messes that occur and keep it looking its best for longer.
Couch Pet Odour Removal: Pet odours can be difficult to remove from couches. Our professionals use special techniques and solutions to eliminate pet odours, leaving your couch smelling fresh and clean.
Lounge Cleaning Service: In addition to couch cleaning, we also offer lounge cleaning services. Our professionals can clean your entire lounge suite, including armchairs, ottomans, and other furniture items, ensuring that they are all clean and fresh.
Fabric & Leather Couch Cleaning: We understand that different couches require different cleaning methods. That is why we offer both fabric and leather couch cleaning services. We ensure that our professionals clean your couch thoroughly without damaging the fabric or leather, using specialized techniques and solutions
Microfiber Couch Cleaning Service: Microfiber couches are becoming increasingly popular due to their durability and ease of maintenance. However, they still require regular cleaning to maintain their appearance. Our professionals use specialized techniques and solutions to thoroughly clean microfiber couches, leaving them looking new.
Office Couch Cleaning: Couches in offices can accumulate a lot of dirt and stains due to heavy use. Our professionals can clean office couches thoroughly, helping to maintain a clean and professional environment for your employees and clients.
All Types Of Couch Our Professionals Clean
At CBD couch cleaning, we clean all types of couches, including sectional couches, loveseats, futons, and recliners. Our professionals with their knowledge and experience can clean any couch thoroughly to make it look its best. Following are the couches we clean
Leather couches
Microfiber couches
Velvet couches
Cotton couches
Linen couches
Synthetic fibre couches
Wool couches
Polyester couches
Chenille couches and many more
Our Professional Couch Cleaning Process
We follow a tried and tested couch cleaning process that ensures your couch is cleaned thoroughly and efficiently. Here are the steps we follow:
Inspection: First, we inspect your couch to determine the type of fabric or leather and identify any stains or areas that require special attention.
Pre-Treatment: We apply a pre-treatment solution to your couch to loosen dirt and stains.
Cleaning: We use specialized equipment and cleaning solutions to clean your couch thoroughly, removing dirt and stains.
Spot Cleaning: We spot-clean any remaining stains using specialized solutions and techniques.
Deodorizing: We apply a deodorizing solution to your couch to eliminate any odours.
Drying: Proper drying is crucial in couch cleaning to prevent mould or mildew growth. We use specialized equipment, such as air movers and dehumidifiers, to ensure thorough drying and remove all excess moisture.
Post-Inspection: We inspect your couch to ensure that it is thoroughly cleaned and meets our high standards.
Couch Cleaning Services In Millswood And Nearby Areas
Our top-notch couch cleaning services are not limited to Millswood only; we extend our services to nearby areas to cater to a wider audience. Whether you live in Millswood or in any nearby locations given below. If you're unsure whether we offer couch cleaning services in your area, feel free to contact us, and our knowledgeable customer service team will be happy to assist you.
Why Choose CBD Couch Cleaning In Millswood?
Our company is committed to providing our customers with the highest quality couch cleaning Millswood services. Below are a few reasons why selecting us would be a good choice:
Affordable pricing: Our couch cleaning prices are competitive and transparent, ensuring that you know exactly what you are paying for when you hire our affordable couch cleaning services.
24/7 Active for Bookings: Our services are available for booking 24/7, providing customers with flexible scheduling options.
Same-Day and Emergency Service: We offer same-day and emergency couch cleaning services to address unexpected cleaning needs promptly.
Locally Based: Our locally-based team provides fast and efficient service to the surrounding area.
Standard Tools: We use standard tools and equipment to deliver high-quality cleaning results.
Eco-Friendly Cleaning Solutions: Our eco-friendly couch cleaning solutions, are safe for you and the environment.
Active on Weekends and Public Offs: We are available to clean on weekends and public holidays to accommodate busy schedules.
Licensed / Certified Staff: Our licensed and certified staff are knowledgeable and reliable, ensuring top-notch cleaning services.
Years of Experience: With years of experience in the industry, we have the expertise to handle any cleaning job with ease.