Money Worthy Mould And Odour Removal Services In Adelaide
It's time to think about getting a professional inspection if you have any doubts about whether your couch has mould and to seek treatment if mould is discovered. We offer the best services that allow both mould and odour removal without spending a lot of time on your couch, so you can protect it from mould damage with the use of our Couch mould and odour removal services.
A musty, smelly, or wet odour in your home or place of business is sometimes a sign that mould or its byproducts are present on your couch. For homes and businesses, CBD Couch Cleaning offers mould and odour removal services.
By removing the odour and mould, CBD Couch Cleaning can save your house and upholstery from some big problems. The majority of businesses merely cover up odours with harmful chemicals and scents, which means odours will ultimately return. With our EPA-registered product, you can be sure that any unwanted scents will be eliminated permanently.
Contact our mould and odour cleaning professionals right away if you're having this issue as well.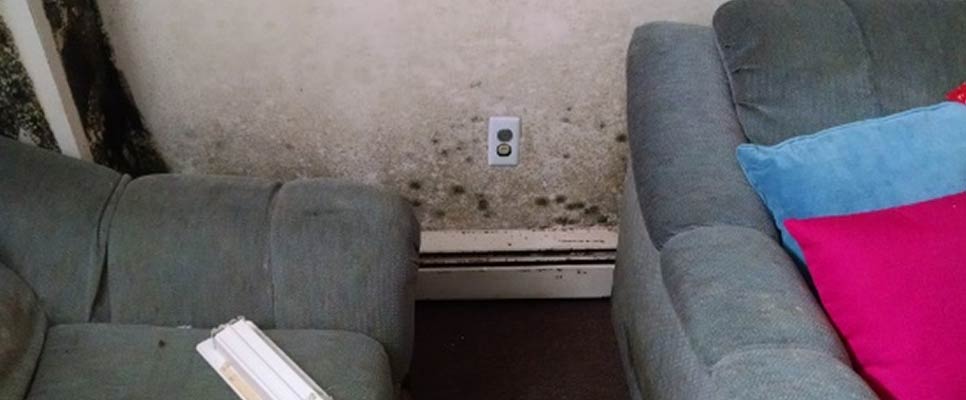 Mould Growth And Odours Common Causes
Mould growth in a home is a nightmare for homeowners. No one wants to think about it. Often, unwanted odours are caused by mould growth. However, mould is sometimes hidden in places that are difficult to see, making it difficult to recognize, detect, and cure. Mould can grow in a wide range of environments, including:
Mould can grow in the attic for a number of reasons, including a leaking roof, inadequate or badly placed insulation, a lack of ventilation, bad venting, and a lack of airflow.
Mould in the basement might be a problem if there is high humidity, garbage, an unsealed sump pump, or gaps in the wall or floor.
Mould growth in your crawlspace is facilitated by ventilated areas, a lack of a vapour barrier, humidity, and clutter.
Mould can spread throughout your house as a result of leaking windows, caulking cracks, leaking appliances, leaking plumbing, and other issues.
Your home's exterior might develop mould due to problems with the roofing, grading, blocked gutters, caulking, and other factors.
Advantages Of Removing Mould And Odour
Mould and odour on your couch pose a serious risk to the health and cleanliness of your loved ones and your family. The following are some benefits of couch mould and odour removal:
Reduce Spreading: If mould is properly removed, you may be sure that it won't spread to other locations or harm any members of your family.
A Favourable Atmosphere: Asthma, allergies, and other serious respiratory conditions are all diseases that mould spores have the power to bring on. The general quality of the indoor air is improved by their removal.
Removal of Musty Odours: Your couches have a musty odour because of the mould that is growing on them. Mould removal deodorises your environment and gets rid of all musty odours.
Improve the Environment of your House: If your couch is free of mould it is in good condition. This can save your house environment from bad odours.
Reduces the Cost of Refurbishment: Mould will cause huge losses to your home or flat. To avoid having to renovate or replace your couches, you should use a variety of methods to get rid of mould.
What We Offer For Mould and Odour Removal
We use a detailed technique for removing moulds and odours to assure the complete removal of mould and odours. We take several procedures, from containment to optional post-testing, to make sure your home is remedied after a proper inspection and testing.
You can expect the following from the mould and odour removal services provided by us.
Mould testing and research: We start by doing a thorough analysis of the problem areas. We'll figure out where the mould came from and what has to be done to solve the issue.
Containment: To prevent the spread of mould growth to other areas of your home or property. We take immediate action.
Air Filtration: To purify the air and get rid of impurities, we employ HEPA filtration air scrubbers. To ensure full mould and odour removal, start with this.
Clean up the Affected Area: We will use a HEPA filter vacuum to remove any mouldy surfaces, and we will also use a mould cleaner to wipe off the area.
Filtration and Drying: Air movers or dehumidification are now used to dry the area. Your couch is now ready for use once it has dried completely, as per the advice of our specialists.
Post-processing Guidelines: Our staff will recommend some preventive measures after the procedure is complete so that you can keep your couch from becoming infected again and you can protect your family from a dangerous mould infection.
Why Should You Take Advantage of Our Mould and Odour Removal Services?
The mere mention of the term "mould" makes us feel threatened, and we get goosebumps thinking about what we'll do if it affects our couch. However, you need not fear since our Mould and Odour Removal services are available to assist you at every stage. The following are the reasons to use our services:
Exceptional Customer Service: We are satisfied when our clients are satisfied. We offer excellent customer service, as you can see from our customers' reviews, and you will be happy with the service.
Affordable Services: Because we appreciate the worth of money and recognize how challenging it is for you to spend the money, our services are very affordable. Because of this, we set our pricing as cheaply as we can.
Advanced and Modern techniques: To remove the mould from your expensive couches, our firm representatives employ cutting-edge technology, making a comeback impossible.
Years of Experience: We have been serving our clients for more than decades. During this time, we learned a great deal about every form of mould-related issue, which has enabled us to quickly and effectively address any mould infestation.
Since mould development happens repeatedly, no one can guarantee it. However, we can guarantee that all mould will be completely removed with our cutting-edge cleaning method, leaving you completely satisfied. We are trustworthy as a result.
FAQs
1. How much does it cost to remove mould?
You may easily afford it because of our very reasonable mould removal prices. Mould and odour removal from couches generally cost between $20 and $30 per hour.
2. Is DIY better than professional mould removal?
Since we have specialized tools and cleaning products, professionals are definitely preferable to DIYers.
3. Is the mould removal service you provide insured?
Yes, we have a license for this and our service is completely insured. We have all the facilities to save your couch from mould and odour.