High Rated Company For Couch Sanitization Services In Adelaide
Couches offer you comfort. So, it is necessary to keep your couches in a good condition. Couches are exposed to dirt, odours, and germs so it is important to sanitise your couch at regular intervals to keep them in great condition. Sanitising helps to eliminate germs and bacteria from your couches. So, Couch Sanitization is very important if you have kids, elders, or pets in the house. Hire CBD couch cleaning in Adelaide for quality services. You can Contact us any time we available 24*7.
We offer you the best couch sanitization services. We only use pet-friendly as well as eco-friendly products while offering services. So, call us immediately to avail yourself of high-quality sanitization services at low prices.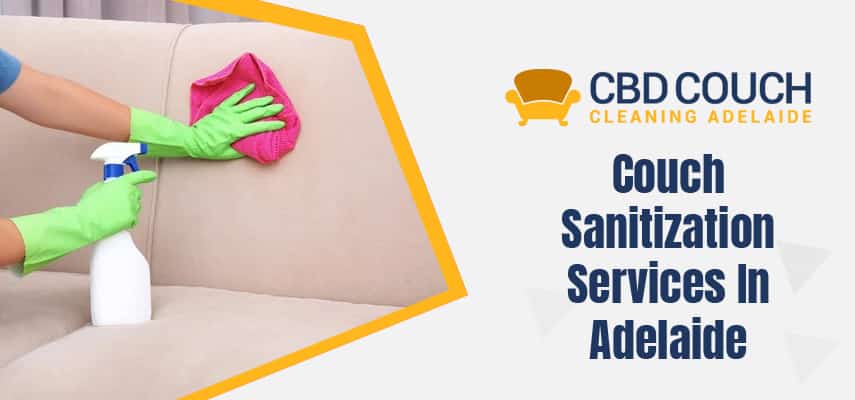 Why It Is Important To Hire Professionals For Couch and Upholstery Sanitization Services?
To get the best results hiring professionals is the best choice. The importance of choosing professionals is as follows:
Time-Saving: As professionals are highly trained as well as have years of experience in providing couch cleaning services, they will save you time by cleaning your couches in less time.
Expands Couch Life: Couches should be professionally cleaned at regular intervals to expand their life. Professional couch cleaners will help to increase the lifespan of your couch by eliminating all types of dust, mould, and stains from your couches.
Money Saving: Hiring professionals will definitely save you money because they offer high-quality services and improve the life of your couch which helps you to avoid couch replacement.
Maintains the look: Professional cleaners will help to maintain the look of your couches by effectively removing all dust particles as well as stains from your couches.
Benefits Of Hiring Us For Sofa Sanitization Services
Choosing us for couch Sanitization services is the best decision you have made. The various benefits of choosing us for couch sanitization services are as follows
Modern Methods: Our team always uses modern methods as well as technology that gives the best cleaning services to all our clients.
Green Products: All the products we utilise for couch cleaning are completely eco-friendly. They do not cause any harm to your children and pets.
Quick cleaning Services: All our professionals are local residents. They know every corner of Adelaide. So, they will reach you quickly and provide quality service in less time.
Qualified Technicians: Choosing qualified cleaners is necessary to give the best look to your couches. All our cleaners are licensed, and highly trained as well as have vast experience in the industry. So, we offer the best couch-cleaning services.
FAQs
Is It Compulsory To Get My Couches Professionally Cleaned At Regular Intervals?
Yes, couches expose to dust and other accidents that damage the fabric and spoil the look of your couches. Professional cleaning at regular intervals will help to eliminate the dust and germs from your couches and increase their life.
Is Your Couch Sanitization Service Safe?
Yes, we only use green products that are completely safe for your couch fabric as well as for your pets.
Are Your Couch Sanitization Services Available On Weekends?
Yes, our services are available 365 days a year. So, you can avail of our services on weekends and on public holidays as well.