A Premium Scotchgard Fabric Protection Solution At Your Doorstep
We assure you that choosing Scotchgard for your new sofa or couch is a choice you won't regret. Your fabric and upholstery's life and appearance will be significantly increased by Scotchgarding them with our premium protection solution. Hire Us for the best couch Scotchgard service.
It is fairly affordable to protect your couch with a Scotchgard fabric protector, which will ensure the stability and long life of your couch for many years to come.
Our Scotchgard protection Guard keeps those unpleasant stains out of your living room, protecting it against unpleasant stains and spills, depending on the degree of wear and tear. After Couch Scotchgard Protection Service on your couch, you can see how simple it is to get rid of all the surface dirt, leaving your couch looking as good as new.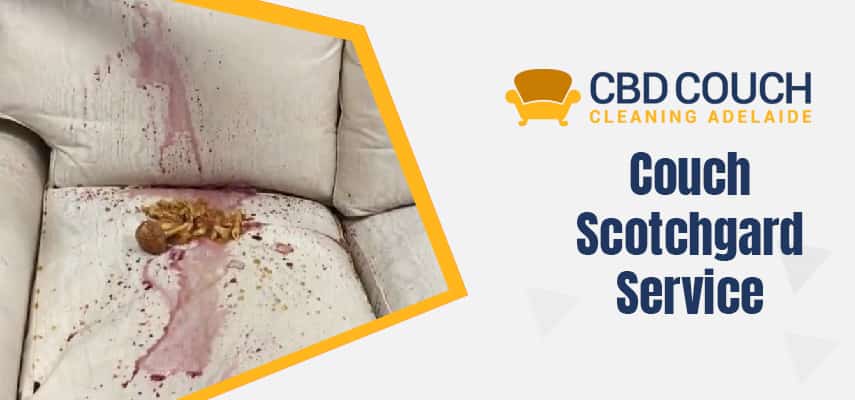 Scotchgard and How it Works on Your Couches?
When Scotchgard is applied, it creates a barrier that prevents spills from seeping into the fabric and causes them to bead up on the surface. As a result, it is simpler to clean up spills before they have a chance to damage the couch permanently. In the long run, Scotchgard helps to repel dirt, dust, and other particles, making cleaning and upkeep simpler.
It's crucial to remember that while Scotchgard might add an additional layer of defense, it cannot guarantee against spills or stains. To prevent any possible harm to the couch, spills should still be cleaned up as soon as they occur. Moreover, routine upkeep and cleaning can assist increase the lifespan of the Scotchgard protection.
Say goodbye to Stains: Activities arise in both homes and workplaces. There will be some spillage incidents when everyone is moving around, socializing, working on a project, and having fun. Drinks always tend to spill into couches, whether they are soda, coffee, or water. These incidents not only run the risk of leaving an ugly stain, but they can also reduce the longevity of your couch by many years. We Offer Couch Protection Services and can customize our offerings to your specific needs. Since not all couches are made from the same material, these services will only utilize products that match that particular material well.
Makes cleaning simple: Just as essential, cleaning is now faster and easier. Additionally, the couch is simply cleaned on the surface, maintaining its quality. Regular cleaning prevents dirt from reaching the fibres of the couch, keeping them spotless and like new.
A cost-effective process: Scotchgard keeps you safe and helps you save money by filling in long-term cleaning gaps in addition to cleaning and protecting your couch. These services can provide fabric protection wherever it is required, from private residences to workplaces. Additionally, if you choose the proper provider, you can get high-quality services at a reasonable price!
Keep Your Area Clean: Special chemicals used by Scotchgard Fabric Protection services can prevent dust mites as well as other allergens. They can be simply vacuumed with a good vacuum cleaner and are maintained out of the couch fillings. The best course of action is to seek professional assistance to maintain the cleanliness of your area.
Scotchgard Protection Application Process
To stop spills from getting onto your couch, use Scotchgard, a quick spray treatment method. However, we offer a standardized method for applying Scotchgard to your expensive couch through our Couch Scotchgard Protection service.
Wash or steam clean your Couch: Cleaning your couch thoroughly will ensure that any stains, dirt, or spots are removed.
Ventilate the atmosphere: The space where the couch is located must be ventilated. To remove Scotchgard smells you should always open your window to let in the fresh air.
Use a drop cloth to cover the floor: Here our experts put a fabric piece over the flooring beneath your couch to prevent Scotchgard substance from staining the floor.
Move your couch away from the wall: To avoid staining your wall, move the couch where Scotchgard needs to be applied.
Scotchgard treatment process: During this step, our experts tape up any part that touches the floor. If your sofas have any cushions, remove them altogether.
Spray off the Scotchgard: In this stage, our expert fills the spray bottle with the product, mixes it, checks it on a small area, then sprays it over the entire couch, then puts a second layer and waits 24 hours before removing it.
Why Are We The Most Preferred Scotchgard Fabric Protection Provider for Couches?
When you notice that your couch is being damaged and getting soiled, we recognize that you are in a pretty challenging situation. Since our expert couch cleaning and Scotchgard fabric protection is the best choice for you, you don't need to worry about anything. The following justifies why we are the best in town:
Budget-Friendly Customised Service: You can use our services right away because they are affordable for everyone and will produce good outcomes. Use our services right away.
Licensed and authorised service: Since most people now only trust certified and insured services, we are the most trusted option for you when you want to schedule our services.
24×7 Availability: Book an appointment with us right away if you require a service that is available when you need it. We are always available to serve your needs at any time and under any circumstance.
Advanced machinery: Since you cannot complete this Scotchgard application work alone, we are always ready to help you because we have cutting-edge machinery that makes the process simpler, faster, and gives excellent results.
Qualified and Skilled Experts: Our employees have decades of experience and are well-trained by our team, which allows them to perform this work with high-level skills and knowledge. As a result, we provide the fastest and best services ever.
FAQs
1. How much time does the Scotchgard protection last?
It could last up to three years with proper maintenance and safety precautions.
2. Are you ready for weekend services?
Yes, you can schedule us at any time because we are available on weekends as well 24 hours.
3. Are children safe from Scotchgard products?
As they are environmentally conscious, these items are safe for both children and pets.