Top-notch Upholstery Cleaning Solutions in Henley Beach
Experience top-notch upholstery cleaning solutions in Henley Beach with our dedicated team of skilled professionals. Using the latest tools and techniques, we tackle tough stains and odours, leaving your furniture looking fresh and vibrant. Enjoy exceptional service, revitalized living spaces, and complete peace of mind. Book online or call us at (08) 7100 9115.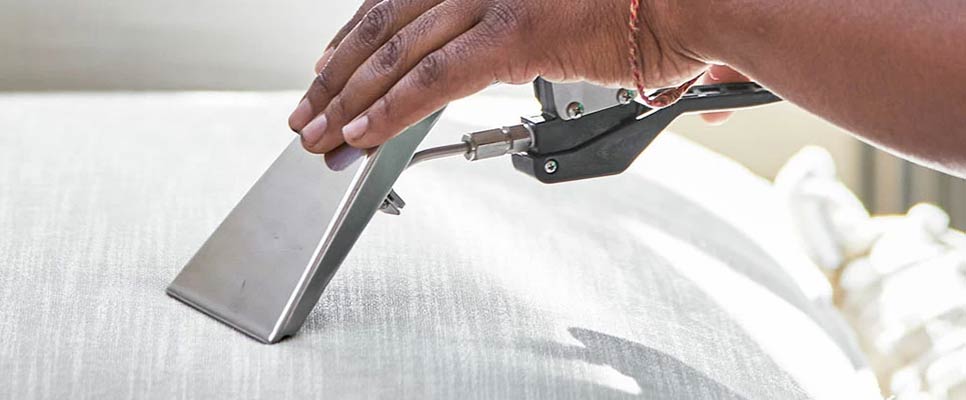 Essential Tips for Maintaining the Elegance of Your Fabric Upholstery
At CBD Couch Cleaning, we offer a comprehensive range of fabric upholstery cleaning services. Our experienced team knows the right way to clean every type of couch, ensuring that your couch is not damaged in the process. We use safe and natural cleaning solutions instead of harsh chemicals. For leather couches, we use a dry cleaning approach instead of water treatment, which can damage the fabric. We steam-clean couches to eliminate dust from the deepest layers of the fabric, and we sanitize and deodorize every couch to keep it safe and fresh.
Upholstery Cleaning Services We Provide
Essential Steps for Impeccable Results
Step 1: Inspection and development of a cleaning plan based on the couch's condition
Step 2: Vacuum cleaning and stain removal using a suitable chemical
Step 3: Steam cleaning to remove any remaining bacteria and germs
Step 4: Vacuuming to remove any remaining water
Step 5: Disinfect and deodorise the couch after drying to freshen it up.
Why Choose CBD Couch Cleaning in Henley Beach
Our team is experienced and busy with our work to ensure customer satisfaction.
We take care to preserve any existing finishes or fabric on your couch.
We can clean your couches in your absence with honesty.
Our couch cleaning team is larger, so you can avail yourself of professional cleaners without any delay.
Our services can best suit your needs and expectations.
CBD Couch Cleaning is Most Popular in Henley Beach and Nearby Suburbs:
CBD Couch Cleaning is the best professional team offering couch and upholstery steam cleaning services.
Location: Henley Beach, SA 5022, Australia