Renew and Refresh: Upholstery Cleaning Services in Salisbury East
Experience the transformative power of our upholstery cleaning services in Salisbury East. Our skilled professionals use advanced cleaning methods to revitalize your furniture, removing deep-seated dirt, stains, and allergens. Say goodbye to worn-out upholstery and hello to a fresh and inviting living space. Trust us for top-notch service and remarkable results. Discover the difference with our Upholstery Cleaning Salisbury East services. Satisfaction guaranteed.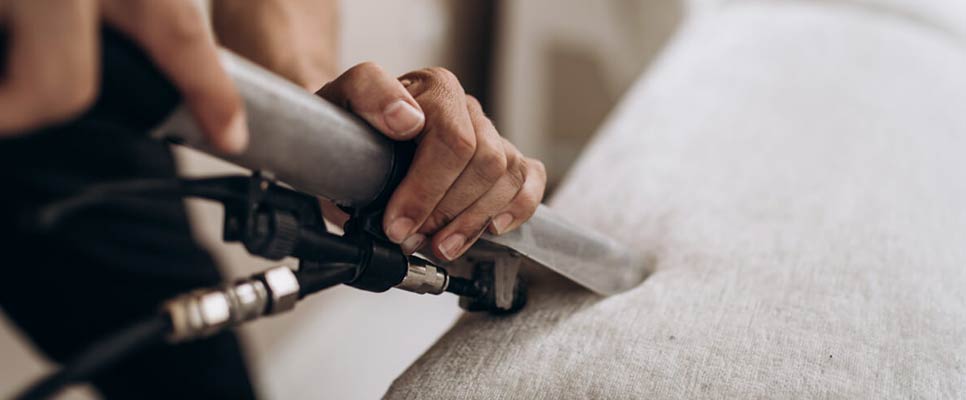 At our company, we utilize safe and chemical-free methods to thoroughly clean your couch fabric. Our team takes great pride in providing top-notch services that go above and beyond your expectations. Moreover, we also offer routine maintenance services to guarantee that your couch remains clean and hygienic.
If you would like to benefit from our superior upholstery cleaning services in Salisbury East, please give us a call at 08 7100 9115.
Advantages of Employing a Professional Service for Cleaning Your Couch
It's essential to keep your couch clean to maintain its appearance and longevity, but the task can be overwhelming and requires expertise. Professional upholstery cleaners in Salisbury East are crucial in removing stains and ensuring that your couch remains free from germs.
Certified professionals possess the necessary skills to clean your couch safely and effectively using the latest technology and solutions. They know which cleaning solution is best for a particular fabric and follow a systematic cleaning process to ensure that your couch receives the best possible care.
Hiring professionals for couch cleaning can enhance its beauty, remove stains, and extend its lifespan. These experts use industry-approved solutions to make your couch germ and stain-free, ensuring that it remains hygienic for your family and guests.
If you're looking for high-quality cleaning services, consult our team of experts without hesitation.
We Provide These Couch Cleaning Related Services
Couch Steam Cleaning: We use safe and efficient steam cleaning methods for your couch in Salisbury East.
Couch Stain Removal: We use specially formulated sprays to eliminate stubborn stains from your couch quickly and effectively.
Couch Dry Cleaning: We offer same-day dry cleaning services in Salisbury East, a safe and effective method for cleaning couches without water.
Couch Odour and Mould Removal: Our services include eliminating bad odours and preventing mould growth on your couch.
Couch Shampooing: Our affordable and efficient couch shampooing services can handle any type of soil on your couches.
Couch Scotchgard Protection: Our Scotchgard protection services provide an extra layer of protection for your couch.
Couch Pet Odour Removal: Our trained experts can remove pet odours quickly and effectively.
Lounge Cleaning Service: We provide effective cleaning services for lounges using modern tools and technology.
Choose the services that best fit your needs, and we will take care of the rest. Contact us today to schedule your couch cleaning appointment.
Reasons To Choose Our Upholstery Cleaning Services
When it comes to effective couch cleaning in Salisbury East, choose our reliable experts. Here are some reasons why you should choose us:
Experience: Our professionals have years of experience in couch cleaning and have worked on various projects.
Reputation: Check our reviews and ratings to know our reputation in the industry. Read what other customers have to say about their experience with our experts.
Certification and License: We are a licensed and certified service provider authorized to offer couch cleaning services in your area. You can trust that we are trained to provide the service.
Customer Service: We offer excellent customer service and are responsive to your queries. We can provide quotes and be flexible with scheduling appointments.
Eco-Friendly Products: We use safe and eco-friendly cleaning products that do not harm the environment or your health.
Couch Cleaning Process
Inspection: The couch is inspected to assess its fabric type, condition, and any specific stains or problem areas.
Pre-Vacuuming: Loose dirt, dust, and debris are removed from the couch's surface and crevices through vacuuming.
Pre-Treatment: Stains and heavily soiled areas may be treated with appropriate cleaning solutions to break down and loosen the dirt and stains.
Cleaning: The couch is cleaned using various methods like hot water extraction, dry cleaning, or steam cleaning, depending on the fabric type and the level of soiling.
Spot Treatment: Stubborn stains that may not have been fully removed during the cleaning process are treated again for better results.
Rinse and Extraction: If necessary, the couch is rinsed to remove any cleaning agents or residue, and excess water is extracted.
Drying: The couch is left to dry completely, either through air drying or using specialized drying equipment.
Serving In Salisbury East And Nearby Regions: Call Us Anytime
Our couch cleaning services are available in Salisbury East and nearby regions. We specialize in cleaning all types of upholsteries at your premises. You can count on us anytime for reliable couch cleaning services. Choose us for effective and hassle-free couch cleaning in Salisbury East and nearby regions as Brahma Lodge, Salisbury East, Salisbury East Northbri Ave, Salisbury Heights, Salisbury Park, Salisbury Plain. Simply dial our number to enjoy the best couch cleaning service. Hire services in these below areas: