Superior Couch Cleaning Services in Smithfield Plains: Trust CBD Couch Cleaning!
For unmatched couch cleaning services in Smithfield Plains, rely on the expertise of CBD Couch Cleaning! Our certified professionals are dedicated to delivering top-notch cleaning solutions for both residential and commercial properties. Emphasizing the uniqueness of each couch, we conduct a thorough assessment to determine the ideal cleaning method. Experience a deep revitalization that eradicates stains and extends your couch's lifespan. Trust us for superior results!
At our company, our team of expert couch cleaners utilizes non-toxic solutions to deeply cleanse your couch fabric, and we are committed to providing exceptional services that go beyond your expectations. Additionally, we offer routine upkeep services to guarantee that your couch is always hygienic and spotless.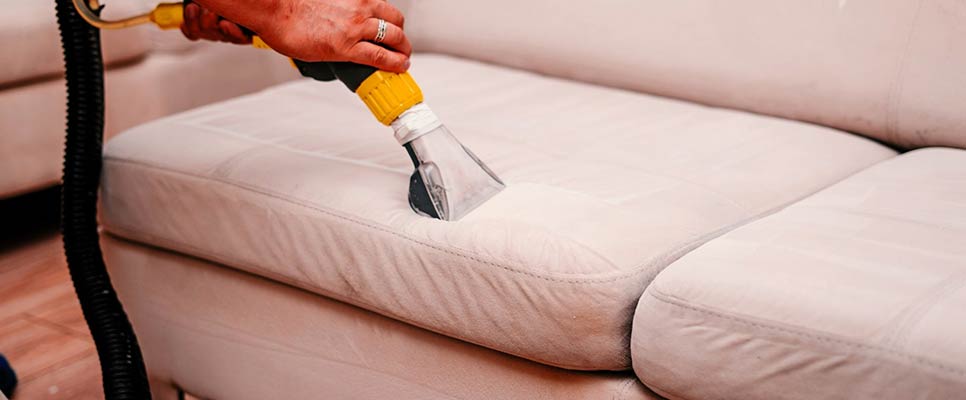 To receive our premium service of upholstery cleaning Smithfield Plains, please call us at 08 7100 9115.
Our Couch Cleaning Services
Choose the services that best fit your needs, and we will take care of the rest. Contact us today to schedule your couch cleaning appointment and let us help you keep your couch clean and hygienic.
How to Maintain Upholstery?
Regular Vacuuming: Vacuum your upholstered furniture at least once a week to remove dust, dirt, and debris that can accumulate on the surface and within the fibers.
Blot Spills Immediately: If a spill occurs, blot it immediately with a clean cloth or paper towel to prevent the liquid from setting into the fabric and causing a stain.
Avoid Direct Sunlight: Position your furniture away from direct sunlight as it can fade and damage the fabric over time.
Use Upholstery Protectors: Consider using upholstery protectors or fabric sprays to create a barrier against spills and stains.
Rotate Cushions: Rotate and flip cushions regularly to distribute wear and tear evenly.
Professional Cleaning: Schedule professional upholstery cleaning every 1-2 years to deep clean and remove accumulated dirt and stains.
Check Cleaning Instructions: Always check the manufacturer's cleaning instructions before attempting any DIY cleaning methods to avoid damaging the fabric.
Why Our Company's Services Are the Ideal Choice
Choose our team for the best couch cleaning services in Smithfield Plains. Here's why:
Eco-Friendly Products: We use safe and eco-friendly cleaning products that do not harm the environment or your health.
Customer Service: We offer excellent customer service and are responsive to your queries. We provide quotes and can be flexible with scheduling appointments.
Experience: Our professionals have years of experience in couch cleaning and have worked on various projects.
Reputation: Check out our reviews and ratings to see our excellent reputation in the industry. Our satisfied customers have consistently given us positive feedback.
Certification and License: We are a licensed and certified service provider authorized to offer couch cleaning services in your area. You can trust that we are trained to provide the service.
CBD Couch Cleaning Dominates in Nearby Suburbs
Our couch cleaning services are available in Smithfield Plains and nearby regions such as Andrews Farm, Blakeview, Craigmore, Gould Creek, Humbug Scrub, One Tree Hill, Sampson Flat etc. We specialize in cleaning all types of upholstery at your premises. You can count on us anytime for reliable and effective couch cleaning services. Contact us today to schedule an appointment. We offer services in Nearby locations as: