Refresh Your Couch with Professional Cleaning in Sheidow Park
With constant use, couches can accumulate dirt and wear and tear. In Sheidow Park, relying on our professional upholstery cleaning Sheidow Park services can restore your couch's beauty and extend its lifespan. CBD Couch Cleaning offers the best and safe solutions to clean both residential and commercial sofas.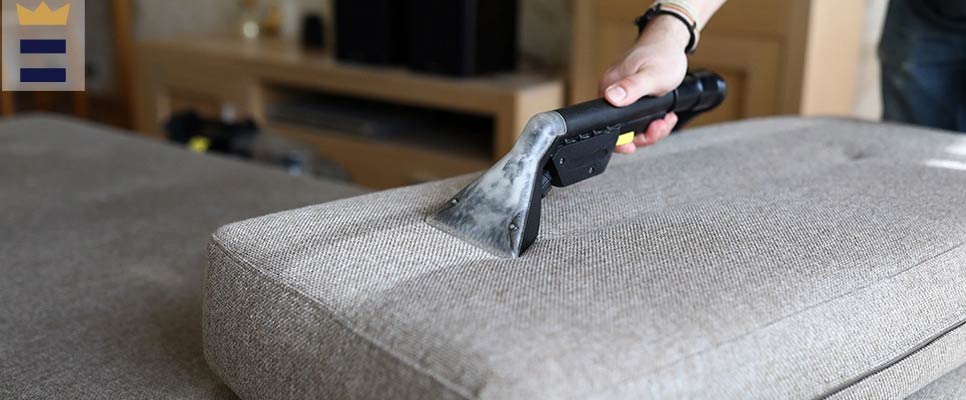 The Importance of Professional Couch Cleaning
Cleaning your couches can be challenging, so relying on experts can yield the best results. Professional couch cleaning services increase your couch's lifespan, thoroughly clean it from the inside out, free it from dirt and germs, and enhance its appearance. Professionals also remove stains and odours.
Upholstery Cleaning Services We Provide
Our Couch Cleaning Process
Inspection: A professional cleaner will inspect the couch to assess its condition, fabric type, and any specific stains or problem areas.
Pre-Vacuuming: The couch is vacuumed to remove loose dirt, dust, and debris from the surface and crevices.
Pre-Treatment: Stains and heavily soiled areas may be treated with appropriate cleaning solutions to break down and loosen the dirt and stains.
Cleaning: The couch is cleaned using various methods like hot water extraction, dry cleaning, or steam cleaning, depending on the fabric type and the level of soiling.
Spot Treatment: Stubborn stains that may not have been fully removed during the cleaning process are treated again for better results.
Rinse and Extraction: If necessary, the couch is rinsed to remove any cleaning agents or residue, and excess water is extracted.
Drying: The couch is left to dry completely, either through air drying or using specialized drying equipment.
Grooming: The couch's fabric may be groomed to restore its appearance and texture.
Final Inspection: The cleaner inspects the couch again to ensure that it meets the desired standards of cleanliness.
Improve Your Couch Look: Hire Experts Now
CBD Couch Cleaning provides Sheidow Park residents with effective couch cleaning services. Relying on our expertise can improve your couch's appearance and extend its lifespan. Our high-quality cleaning process ensures your couch is clean and free from dirt and germs.
CBD Couch Cleaning is Most Popular in Sheidow Park and Nearby Suburbs:
CBD Couch Cleaning is the best professional team offering couch and upholstery steam cleaning services.