Preferred Choice for High-Quality Upholstery Cleaning Services
Choose us as your preferred choice for high-quality couch cleaning services. Our expert team ensures exceptional results, reviving your couch to its best condition and providing a fresh, inviting living space. When it comes to high-quality Upholstery cleaning Greenwith services, we are the preferred choice for discerning customers. We understand that your couch is not just a piece of furniture, but a valuable asset that adds comfort and style to your home.
That's why we go above and beyond to provide exceptional cleaning services that breathe new life into your couch. Our team of skilled professionals is equipped with the latest tools and techniques to tackle even the toughest stains, dirt, and odors. We take pride in our meticulous attention to detail, ensuring that every inch of your couch receives the utmost care and thorough cleaning.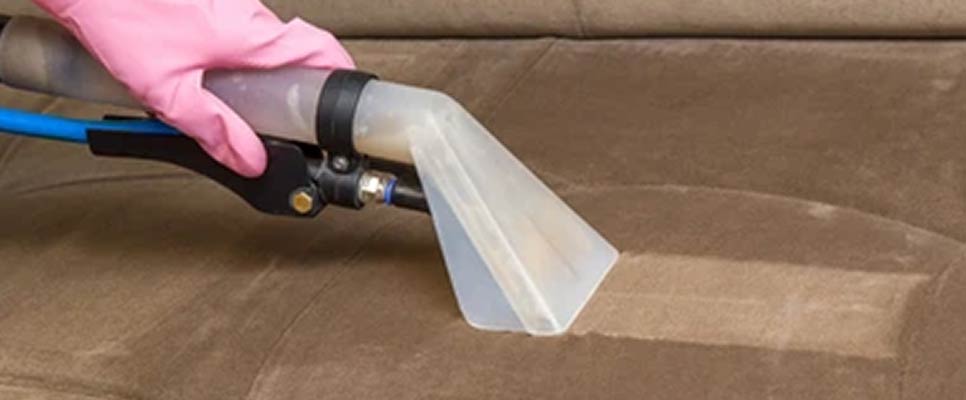 To take advantage of our exceptional Upholstery cleaning in Greenwith, call us at (08) 7100 9115.
Why Hiring a Professional Service for Couch Cleaning is Beneficial
It's crucial to keep your couch clean to maintain its aesthetic appeal and extend its longevity. However, cleaning a couch can be an intimidating task that demands expertise and knowledge for optimal results. That's where professional couch cleaning services come in to remove stains and keep your couch germ-free.
Trained and certified professionals have the necessary skills to clean your couch safely and effectively, utilizing the latest technology and solutions. They understand which cleaning solution is most appropriate for each fabric type and adhere to a meticulous cleaning process to ensure your couch receives the best possible care.
By investing in professional couch cleaning services, you can enhance the beauty of your couch, eliminate stubborn stains, and prolong its lifespan. Experts use industry-approved solutions to sanitize your couch and remove stains, guaranteeing that it remains hygienic for your family and guests.
If you're in search of top-quality cleaning services, don't hesitate to reach out to our team of experts.
What We Do
Comprehensive Upholstery Cleaning Services for All Fabric Types: Trust Our Expertise
Are you in search of a comprehensive upholstery cleaning service that can handle any fabric type? Look no further than our team. We are equipped with the necessary tools and solutions to clean all types of upholstery, including leather, nylon, cotton, linen, polyester, wool, olefin, velvet, viscose rayon, and other cotton couch fabrics.
Our cleaning process is designed to deliver top-quality upholstery cleaning. We follow a set of quality steps that include a detailed inspection of the couches to assess their shape, size, and affected area. We then use a deep vacuum to eliminate dirt from the upholstery, and appropriate cleaning solutions are used to clean stains and remove bad odours. For deep cleaning, we typically use the steam cleaning process, and for stubborn stains, we use the scrubbing method. Finally, we sanitize the couches to deliver dry, fresh, and pleasant-smelling upholstery.
How to Maintain Our Upholsteries
Vacuum Regularly: Vacuum your upholstery at least once a week to remove dust, dirt, and debris from the surface and crevices.
Prompt Stain Removal: Tackle spills and stains immediately by blotting them with a clean cloth to prevent them from setting.
Rotate Cushions: Rotate and flip cushions regularly to distribute wear evenly and maintain their shape.
Avoid Sunlight: Limit direct sunlight exposure on the upholstery to prevent fading and damage to the fabric.
Read Manufacturer's Instructions: Follow the care and cleaning instructions provided by the manufacturer to use appropriate methods and products.
Use Slipcovers and Throws: Consider using slipcovers and throws to protect your upholstery from daily wear and tear, especially in high-traffic areas.
Professional Cleaning: Schedule periodic professional upholstery cleaning to remove deep-seated dirt and stains.
Keep Pets Off: If possible, keep pets off the furniture to minimize the risk of stains and damage from pet hair and claws.
Avoid Harsh Chemicals: Use gentle cleaning solutions and avoid harsh chemicals that could damage the fabric.
Regular Maintenance: Inspect your upholstery regularly for any signs of wear or damage and address them promptly.
CBD Couch Cleaning is Most Popular in Greenwith and Nearby Suburbs:
Our Couch Cleaning Services are available in Greenwith and nearby regions. We specialize in cleaning all types of upholsteries at your premises. You can count on us anytime for reliable couch cleaning services. Our team offers comprehensive, quality, and reliable upholstery cleaning services for all fabric types. Choose us for effective and hassle-free couch cleaning in Greenwith and nearby regions like Golden Grove, Golden Grove Village and Greenwith. Simply dial our number to enjoy the best couch cleaning service. We also offer services in these below locations: