Transform Your Couch with Expert Cleaning Services in West Lakes
Our dedicated team of professionals specializes in rejuvenating couches, bringing back their original freshness and vitality. With advanced couch cleaning techniques and high-quality products, we effectively remove deep-seated dirt and grime, eliminating stubborn stains and unpleasant odors. Whether you have a fabric or leather couch, Our Couch Cleaning West Lakes experts have the knowledge and expertise to handle it with care. Trust us to breathe new life into your couch, creating a clean and inviting space for you and your family to enjoy.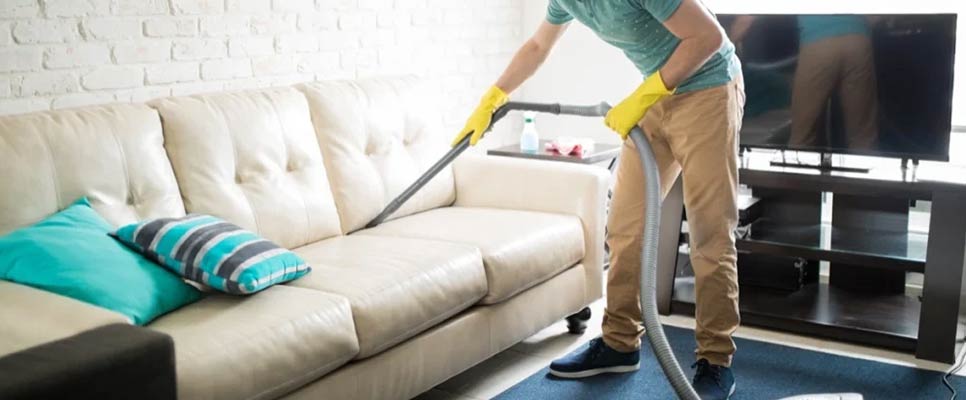 Services Provide By Our Professionals
We know that different couch types do not react well to chemical-based solvents or water applications. For this reason, we carry out dry cleaning services to instantly clean out the couch covers of dirt, soot, and grime.
Our team uses steamers to smoothly clean the couch covers and soften harshly stuck dust particles. This process also helps to remove disease-causing substances more efficiently.
We understand that some stains are extremely hard to get rid of, but we use high-grade cleaning agents to clean stains from couch covers intensely without harming the material.
Our team checks the couch material for mould infestation and takes measures to remove these substances using strong cleaning agents. We use well-made disinfectants to sanitise the couches for proper odour removal.
We use different solutions to remove stains and dirt from the couch material. We employ many different cleaning solutions, from standard water and soap to intensive cleansers, for our cleaning projects.
After cleaning up, we offer our couch cleaning West Lakes services to prevent further dust accumulation and damage to couches using Scotchgard protection. We add a safe layer to the couch cover that helps keep it more long-lasting.
If you have pets at home, their dander, germs, and dirt they track in from outdoors often end up staining the couches. We clean the couch surface of these dirt marks, pet dander deposits, and odour.
Our experts provide lounge cleaning services using strong, tested sanitisation methods and tools for the process. We use compatible solutions and equipment to remove the dirt and stains from the eco-leather couch material with full intensity.
We understand that the same type of cleaning equipment, steps, and intensity does not suit fabric and leather. Our cleaners are trained to handle both types properly.
Microfiber Cleaning Service:
We utilise high-quality cleaning solutions that can effectively wash and smoothen soft microfiber textile-made couches. We check and then use suitable cleaning practices for these covers.
We offer our services with couch cleaning West Lakes in full office spaces, cleaning the multiple chairs and seats in conference rooms and such areas. We fully focus on cleaning all the different chairs we get during bulk cleaning projects with the same intensity.
Our Experienced Team Begins by Conducting a Detailed Assessment of Your Couch
At our company, we provide a thorough and detailed cleaning process for all types of couches and upholstery items. Our process consists of the following steps:
Step 1: Assessment
Our cleaning experts carefully examine the condition of the couch to determine the best approach for cleaning. This includes assessing the material type, level of dirt and stains, and any other specific cleaning requirements.
Step 2: Spot-checking
We perform spot-checking on the couch to remove any specific stains or spots before the deep cleaning process.
Step 3: Deep Cleaning
Our team utilizes various cleaning techniques and solutions, such as steam cleaning, dry cleaning, and shampooing to completely clean the couch.
Step 4: Drying and Inspection
Once the cleaning process is complete, we thoroughly dry the couch and perform a final inspection to ensure it is fully cleaned and ready to use.
How We Make A Difference
At CBD couch cleaning, we put our client's needs first and foremost. Our dedication to providing efficient and high-quality services is reflected in the following benefits:
Priority same-day services are available
Dedicated service options for different types of upholstery
24/7 customer support
Use of sustainable cleaning materials and equipment
Experienced and professionally trained experts on our team
All staff members have a Certificate III in Cleaning Operations.
CBD Couch Cleaning is Most Popular in West Lakes and Nearby Suburbs:
CBD Couch Cleaning is the best professional team offering couch and upholstery steam cleaning services.