Keep Your Couch Cleaned to Prevent Covid-19 and Other Health Disease
2020 was quite a rough year for all of us. We have spent most of our time lying on our couches and watching Netflix. Now, as per experts reports, you need to clean your couch asap, as over this period of time your couch has absorbed body oils, dust, germs, pet saliva, food spills, water spills and what not. It requires a deep cleaning to be fresh as new. If all of this dirt remains on your couches surface, then you surely have a threat to health problems in future. Clean it before it's too late because the couch cleaning and sanitization is a must for a healthy lifestyle. You don't need fancy methods to clean your couch, only a few DIY's will do wonders. Follow the best couch cleaners given step to clean your couch, disinfect couch and prevent it from covid-19 and other health diseases.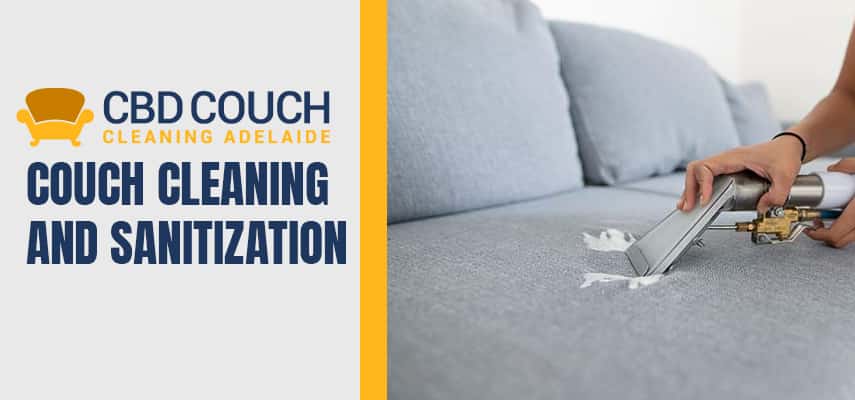 Homemade Cleaners Work Like Magic for Your Cleaning Problems
No need to rush to the market and buy any harmful chemicals. Your kitchen ingredients will be enough to do this job. Additionally, all natural ingredients will be used in these DIY processes and what better than zero harm cleaning, right? The method given below will be best for your couch cleaning and sanitization.
Take some vinegar and mix it with soap detergent.
Add warm water to it to prepare a perfect solution.
Take a towel dipped in that solution and clean your couch surface nicely.
Allow your couch to dry then use some normal water to rinse off the vinegar sanitization solution.
Your couch will be fresh as new with no germs inside.
Use Stain Remover to Clean The Surface
You need to clean food stains as fast as you can because if they sit on your surface, they can cause numerous health problems. The major reason behind this is food stains attract germs, bacterias and even mould. If you do not want to be exposed to such horrible microorganisms then follow this remedy for couch cleaning and sanitization.
Take a wet piece of cloth and dab it on the stain. Avoid rubbing because instead of solving the problem it will spread the stain to a larger area.
Mix soap detergent with water to make a solution.
Take a towel, dip it in the mixture and dab it on the stained area.
Use a clean piece of cloth to dry it.
Vacuum Cleaner Will Make Your Work Easier
This is the easiest disinfect couch, couch cleaning and sanitization process of all. You need a generous amount of baking soda and a vacuum cleaner of course. You can use narrow and long attachments of vacuum cleaner to clean corners of your couch.
While the seats and base of the couch can be cleaned by upholstery attachments of the vacuum cleaner. To get a more effective result, sprinkle baking soda on your couch and let it be there for a few hours. It will not only make your couch smell fresh but also remove unnecessary dust and bacteria as well.
Give Your Couch a Slipcover Protection
You can use slipcovers or washable throws, they will definitely protect your couches surface from catching germs, dirt, and debris. When you feel the slipcovers are getting dirty, put them in the washing machine and they will be good to use again. It will save you a lot of time and prevent all these efforts.
As our couch is the one thing that comes handier than any other thing in this COVID-19 lockdown. Make sure you perform regular cleaning if you don't want your health to get affected by diseases.
Check here How To Clean a Fabric Sofa
You Can Also Book Professional Couch Cleaning Services to Do This Job
In this hustling and busy life, who has time to do all this? If your DIYs are not giving you satisfactory results. Come straight to CBD couch cleaning Adelaide. Our team consists of professional couch cleaners who hold years of experience in this zone.
Not only this, they are certified and licensed as well. We are famous for our premium quality couch cleaning services. We assure you that we will make your couch dust and and germ-free in a minimum amount of time. Additionally, we are the best couch cleaning and sanitization service provider in town. Also, your safety is our utmost priority. We are just one call away. Contact us to book your first service. Our staff have Certificate III in Cleaning Operations.